Custom Sign Covers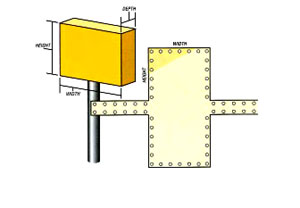 Your solution to cover an existing sign! We will need the height, width and depth of the sign. Grommets will be placed in every foot of the perimeter for easy lace up and a snug fit.
CLICK HERE TO DOWNLOAD SIGN COVER MEASURMENT DIAGRAM
IWhen placing an order for Sign Covers, you must fill out this measurment diagram to insure accurate production.